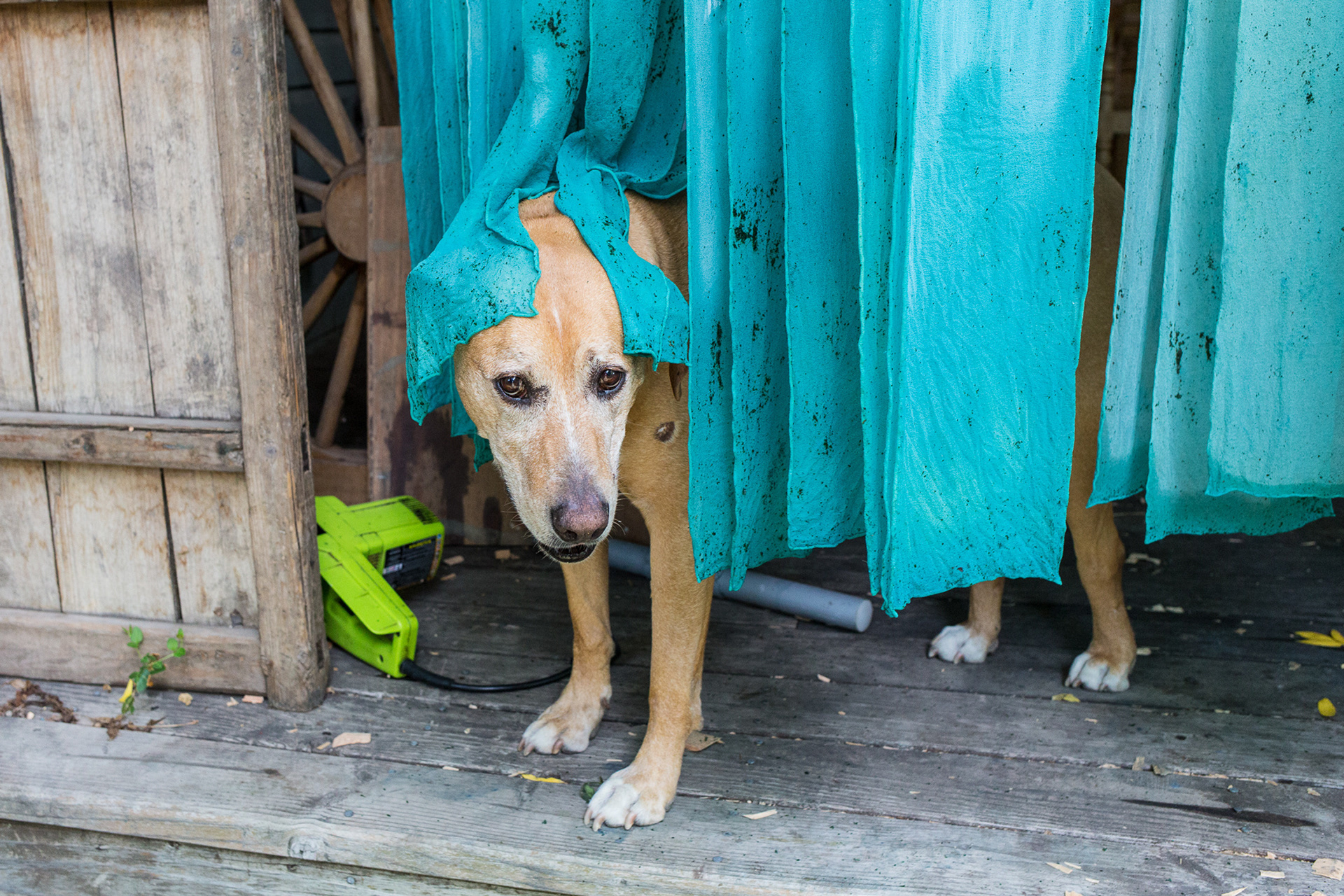 Laura's brother John left Oakland about 10 years ago to build a studio in an abandoned flour mill in Covelo, California, which is in the Round Valley in eastern Mendocino county. It's a place you've probably never heard of since it's hidden away northeast of Willits, near the Eel river. A windy two-lane road from 101 takes you along the Eel, up into the hills and then down into the usually sunny and warm valley. About a 45 minute trip from 101.
Covelo is a sparsely populated little town with a fantastic supermarket (Keith's Market) with a great selection of fruits and vegetables and cheese and beer and wine—the important stuff—a post office, a library, a few bars, and a yogurt shop.
The main road through the city is the two-lane highway (162) that you come in on. Within three or four blocks you've passed and seen most of the town that I described above. On either side of the main road are houses mostly and, just a short block away, John's place.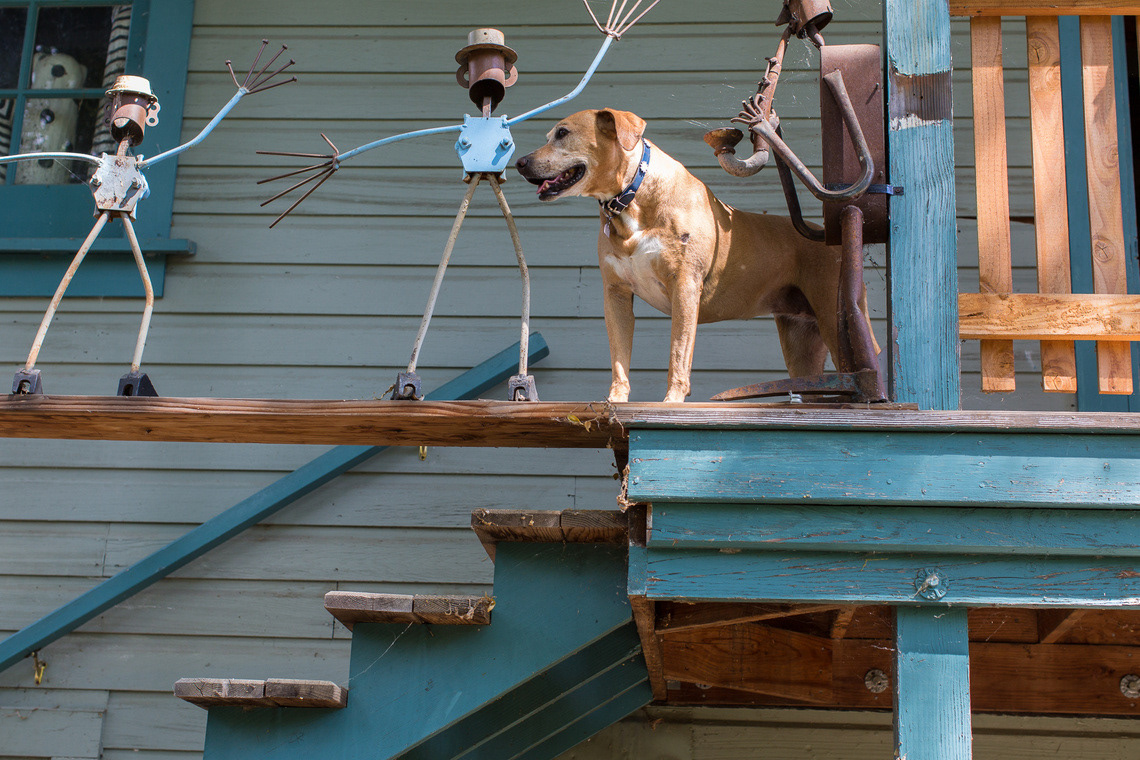 John's backyard, shown in the photos above, is a lush and haphazard garden that is anchored by an enormous walnut tree and is planted with indigo, Asian pear and apple trees, beans, and a variety of other crops. The Asian pears in particular where excellent.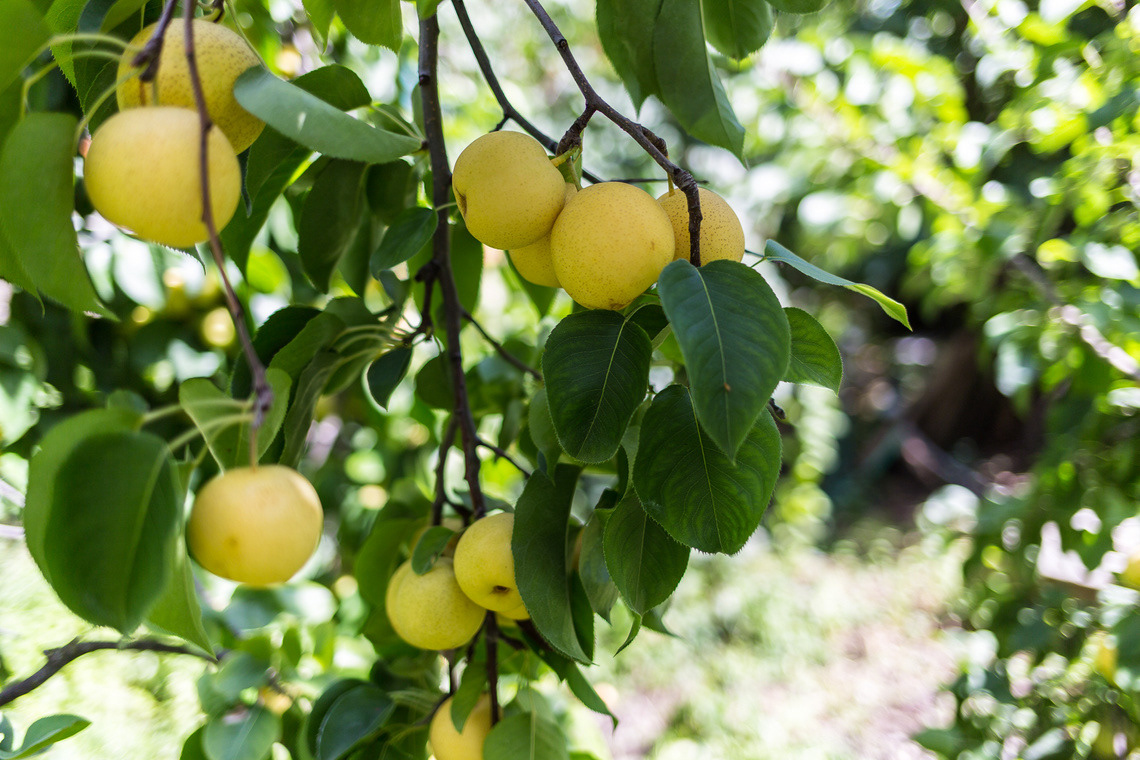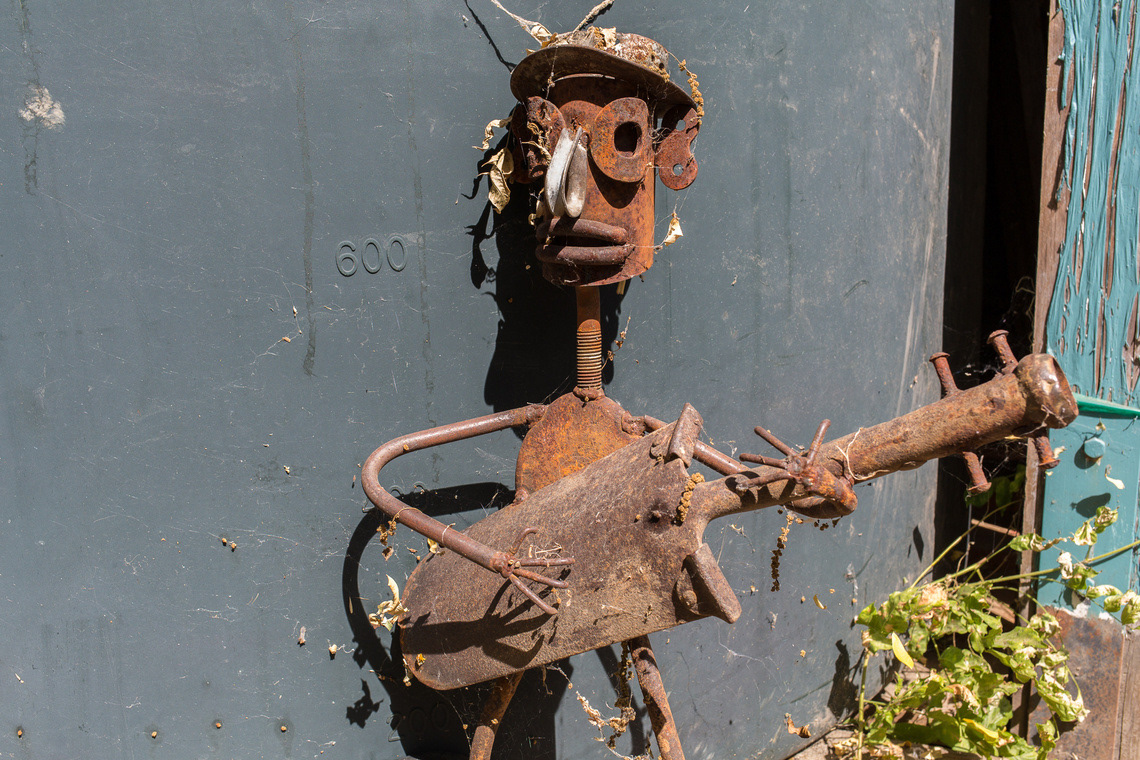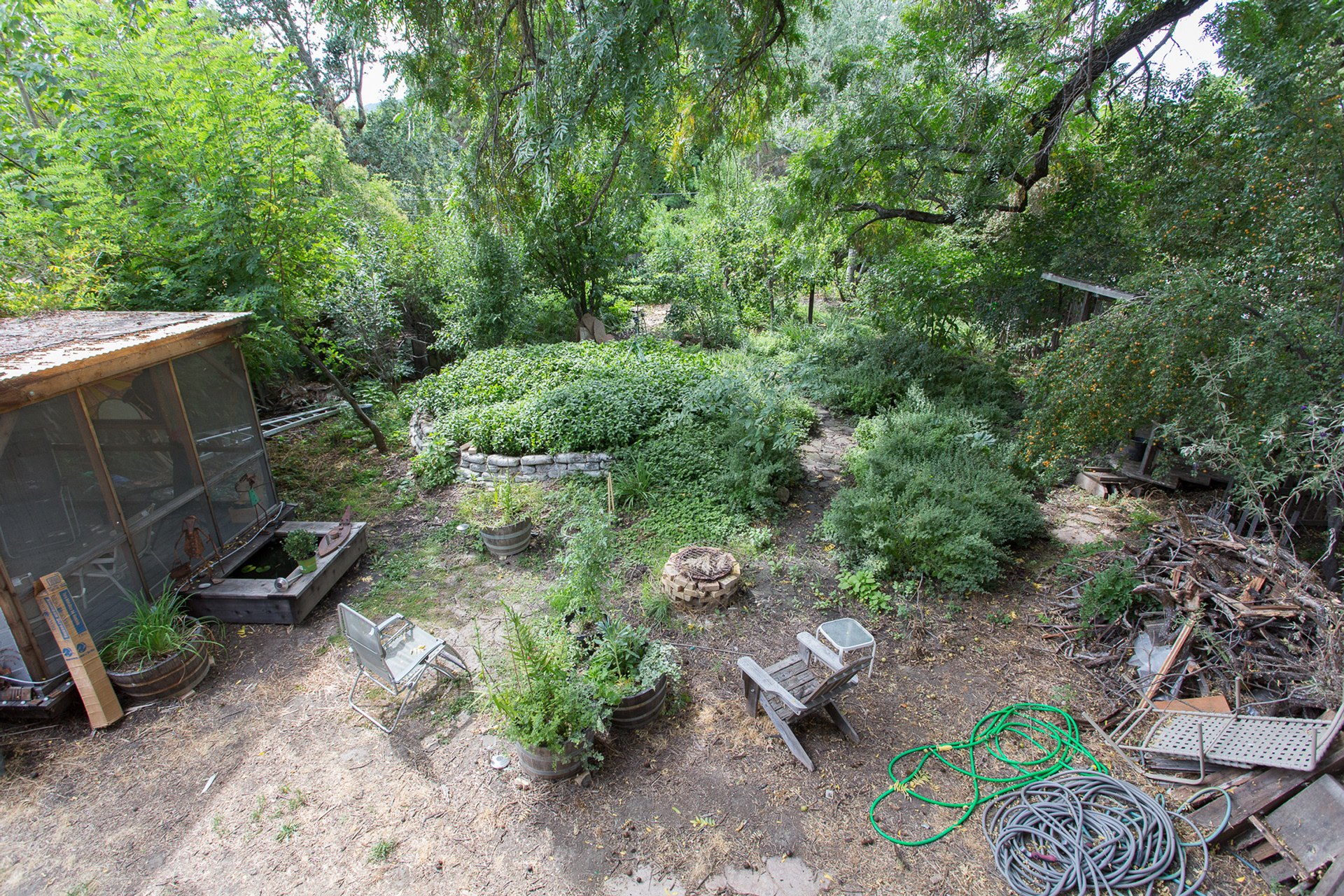 Opposite the backyard are the grounds that are used each year for the Covelo Blackberry festival, in early August. The pavilion is where the local musicians and bands play during the festival, surrounded on all sides by booths with people selling crystals, blackberry pies, preserves of various types, olives, and a miscellany of arts and crafts. This space is also John's and is fenced and locked the rest of the year. A great place to play around with Siena (our dog).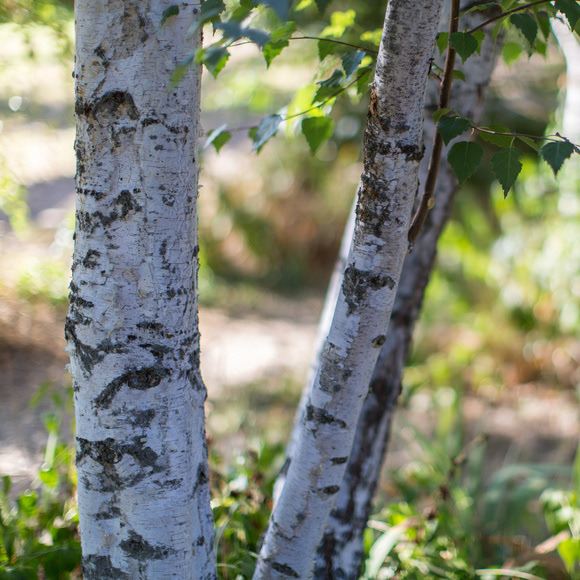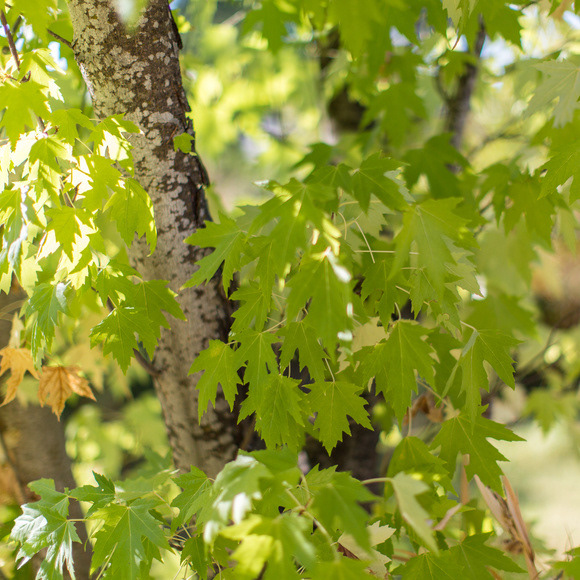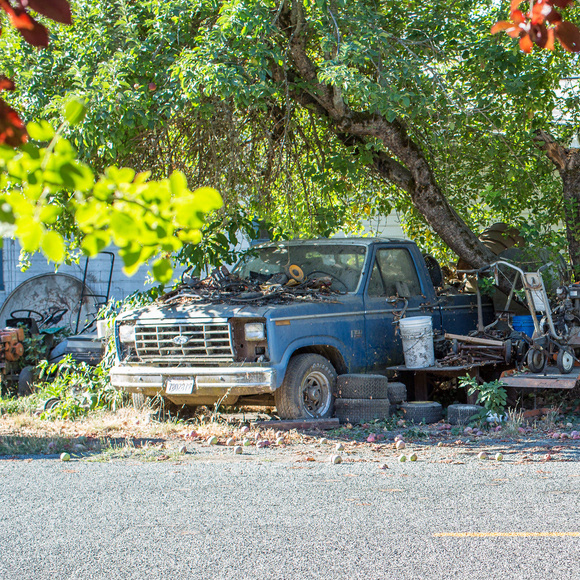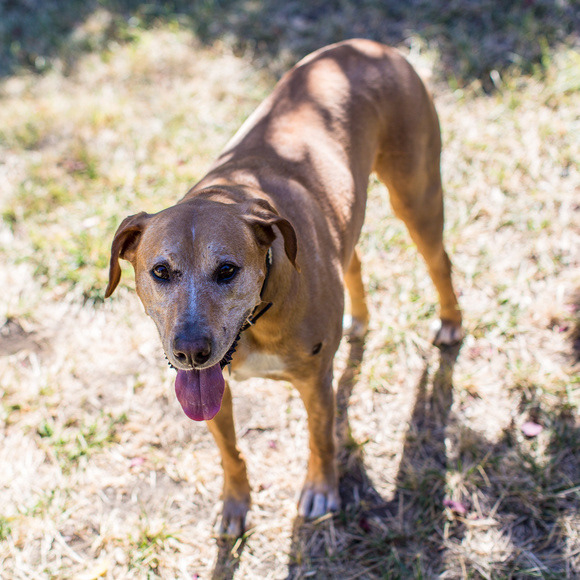 Across the road from the mill, in a field next to the library, a farmer's market is held every Friday starting about 3 in the afternoon. While it's not a large or busy market, I was amazed at the selection of fresh and organic fruits and vegetables. Much of this produce is grown in backyards in the area. You can also find farm fresh eggs, honey, flowers, and BBQ'd meat and even cooked-to-order french fries. Next time I visit I intend to take some portraits. This time just some quick snapshots to set the scene.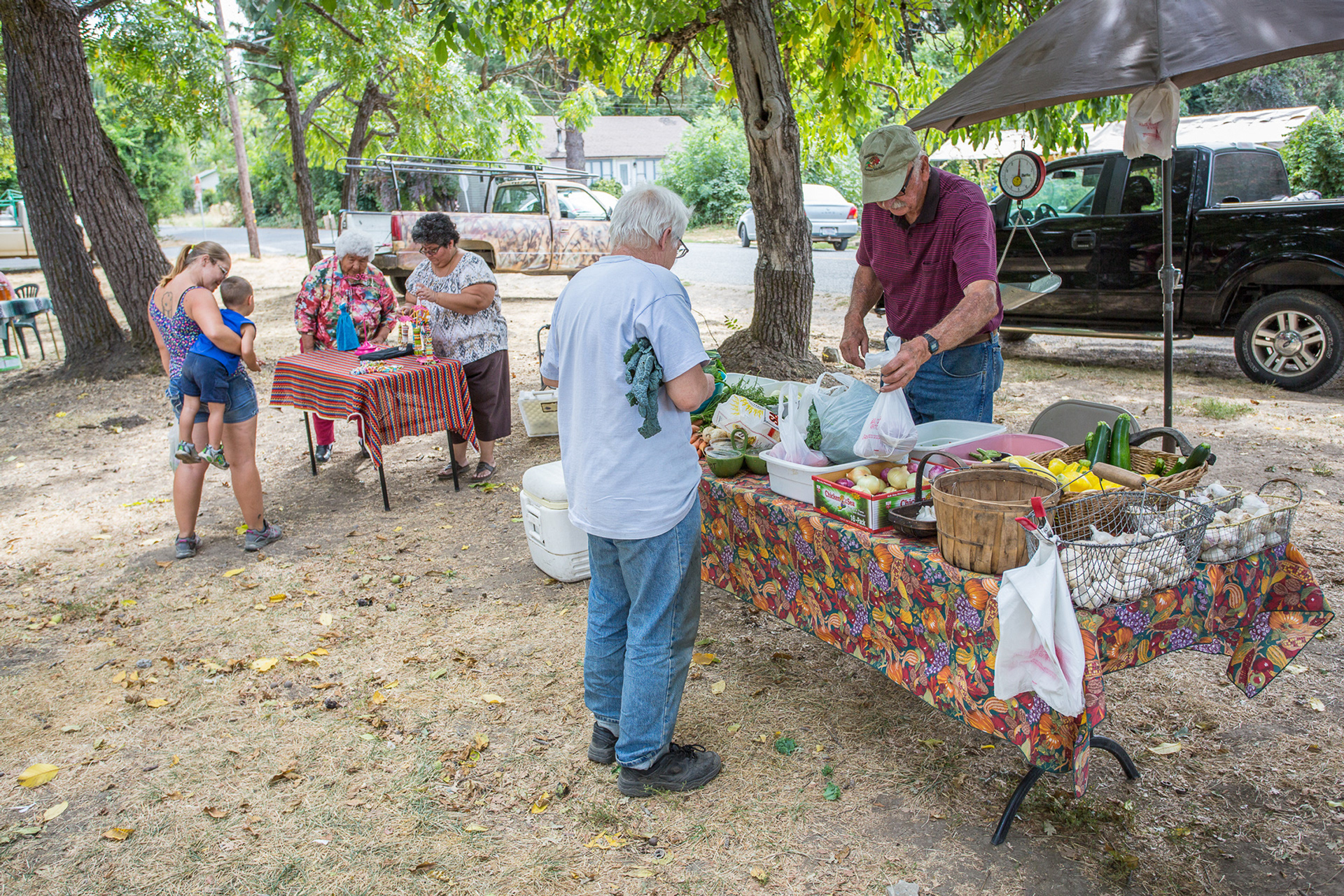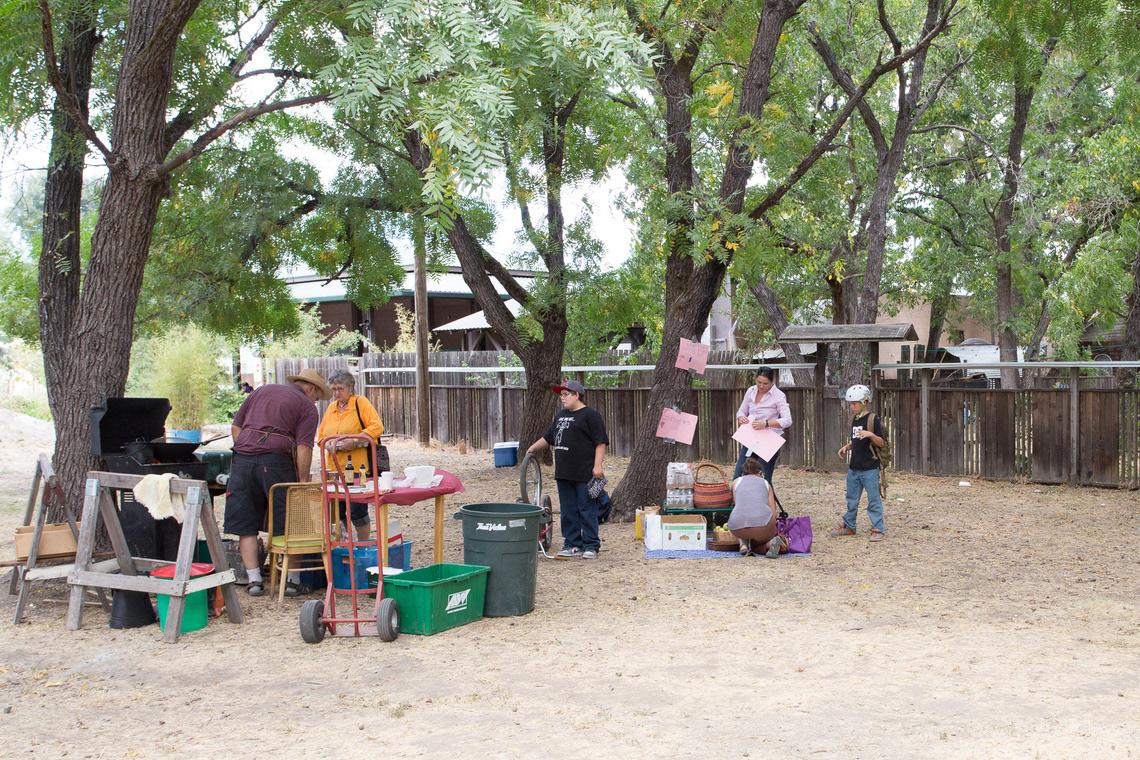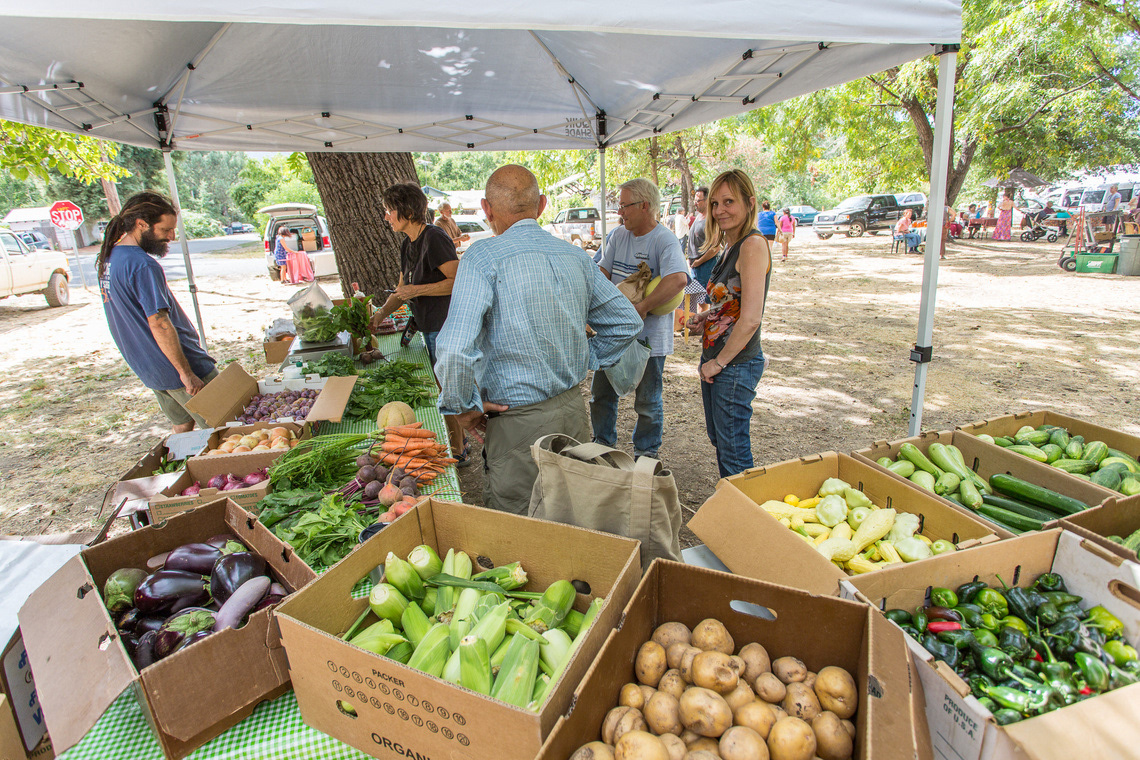 Early Saturday afternoon was the Covelo Labor Day Weekend parade. About 40 or so locals showed up, including those in the parade. The parade traveled the few blocks down the main road and ended about 10 minutes after it started.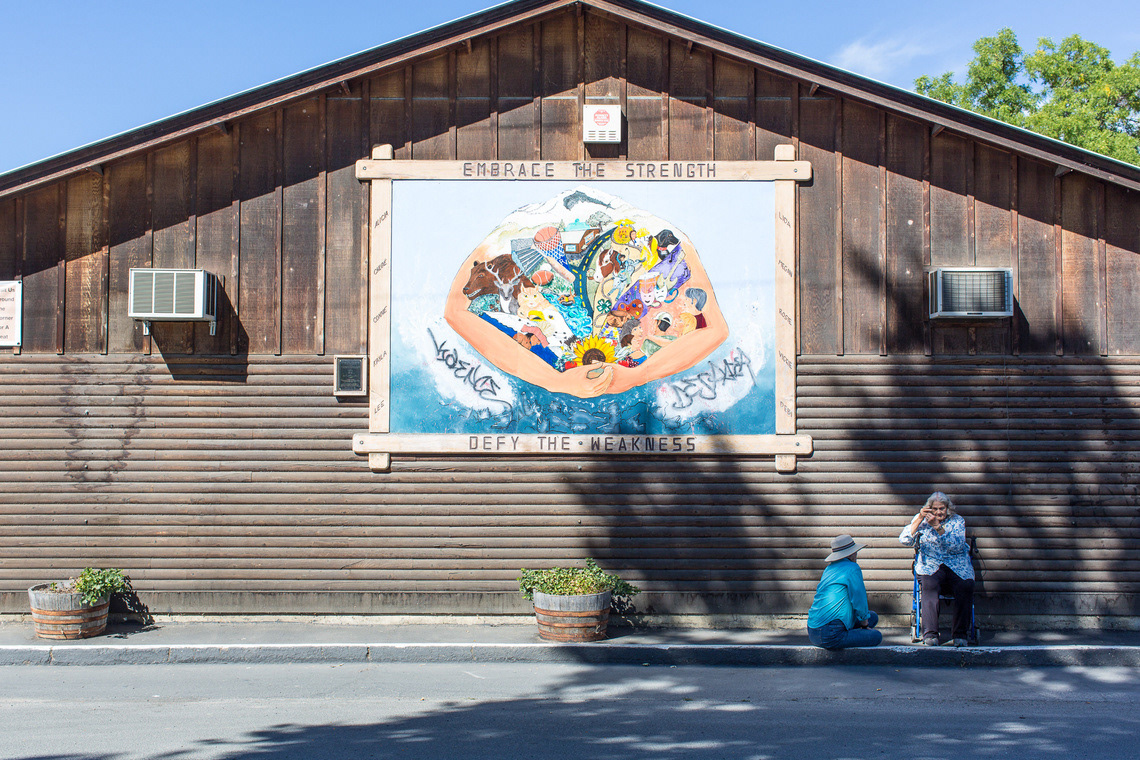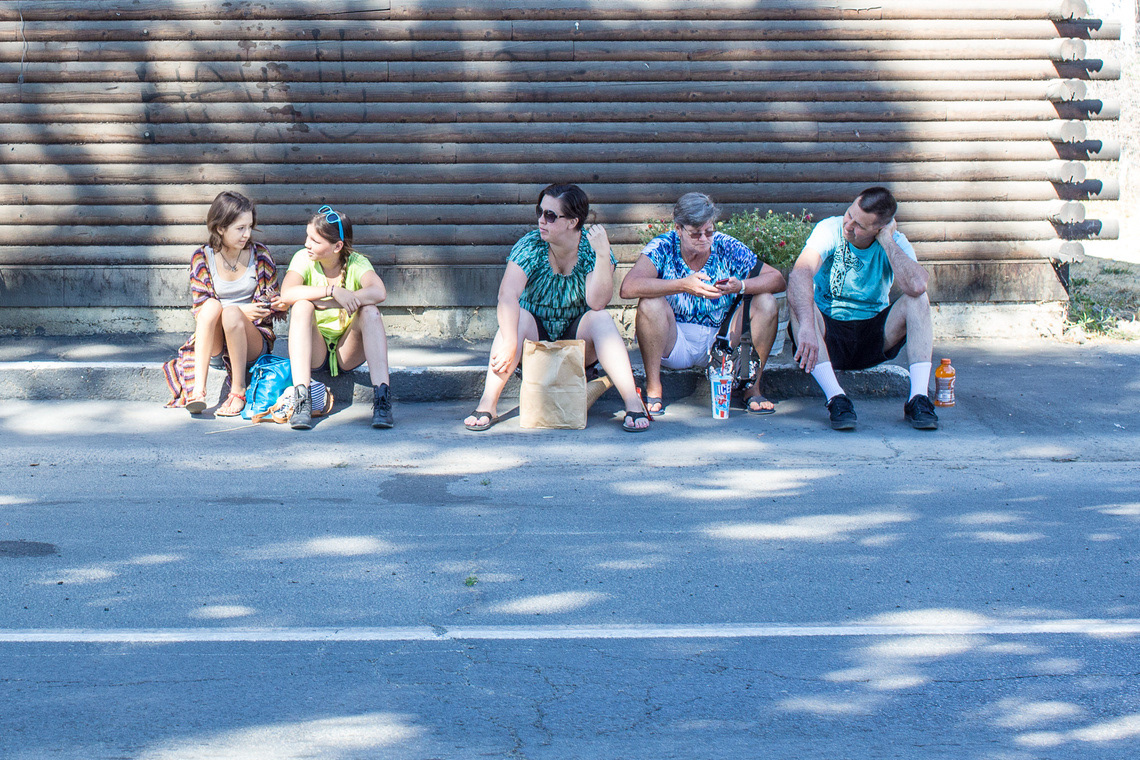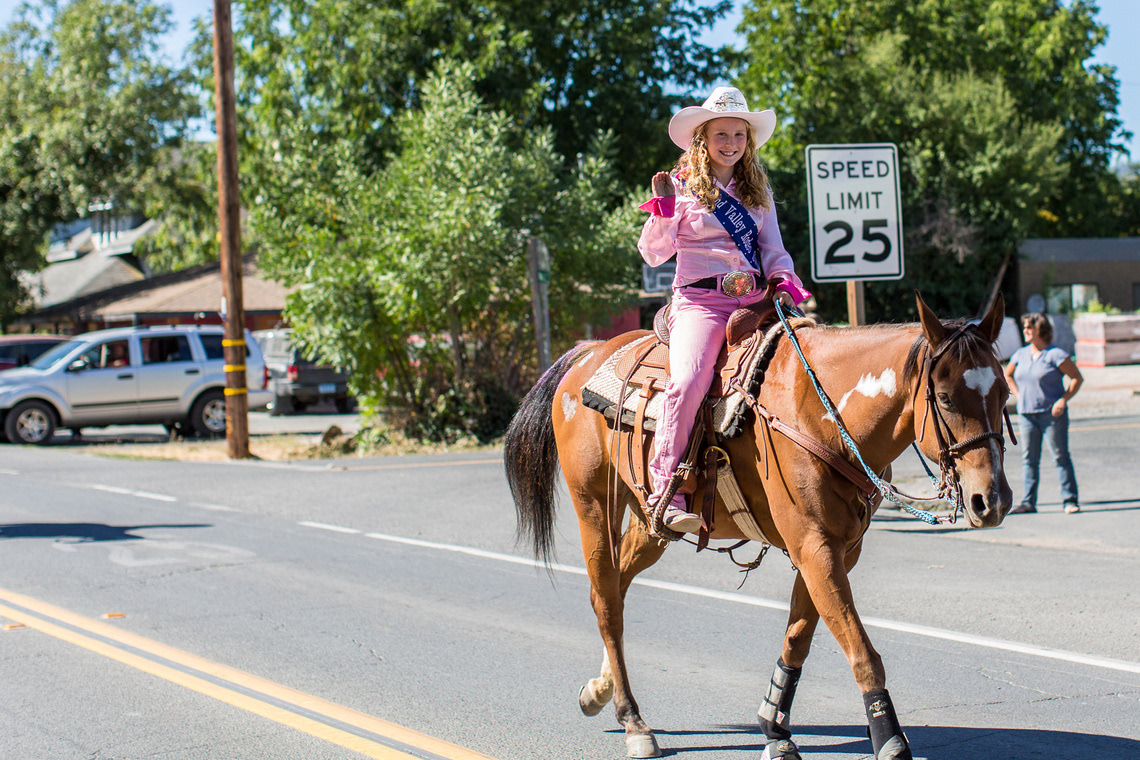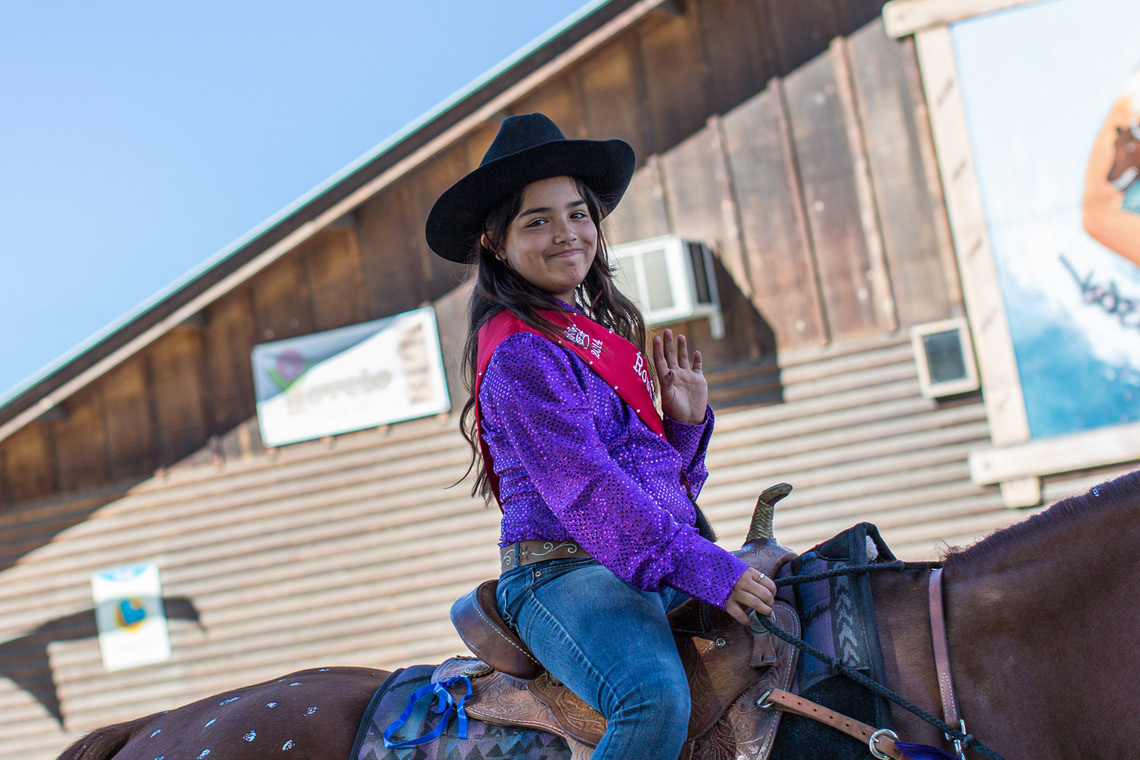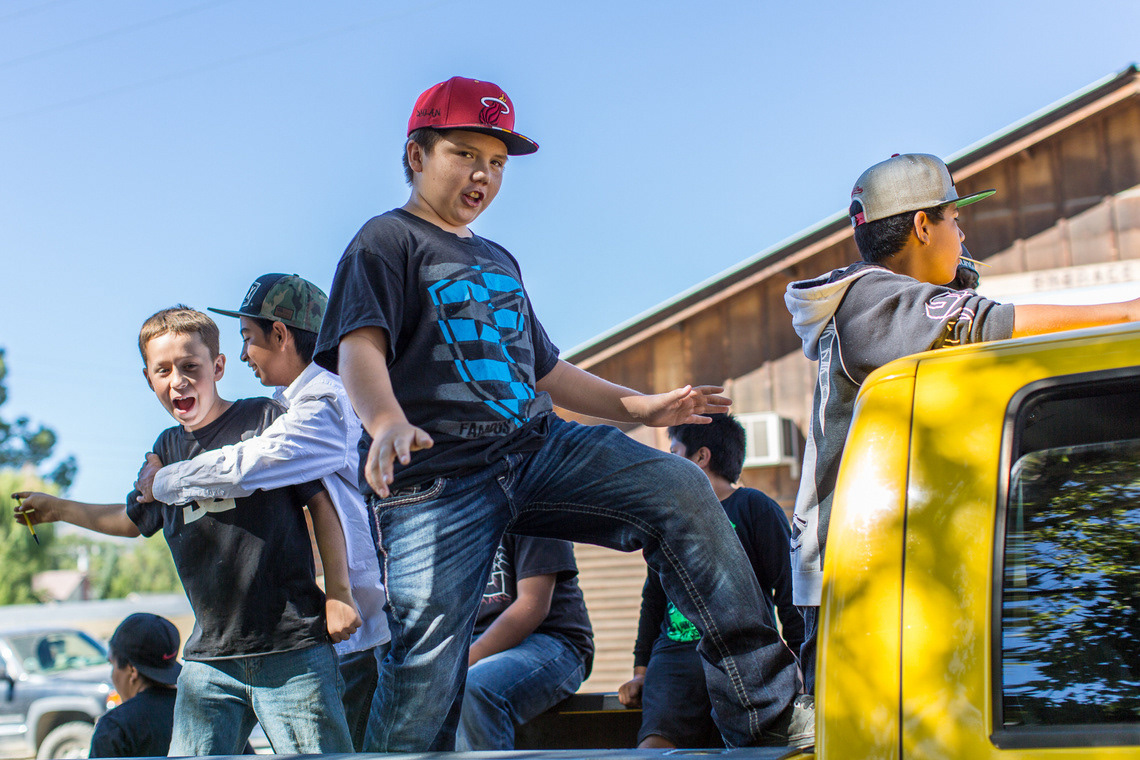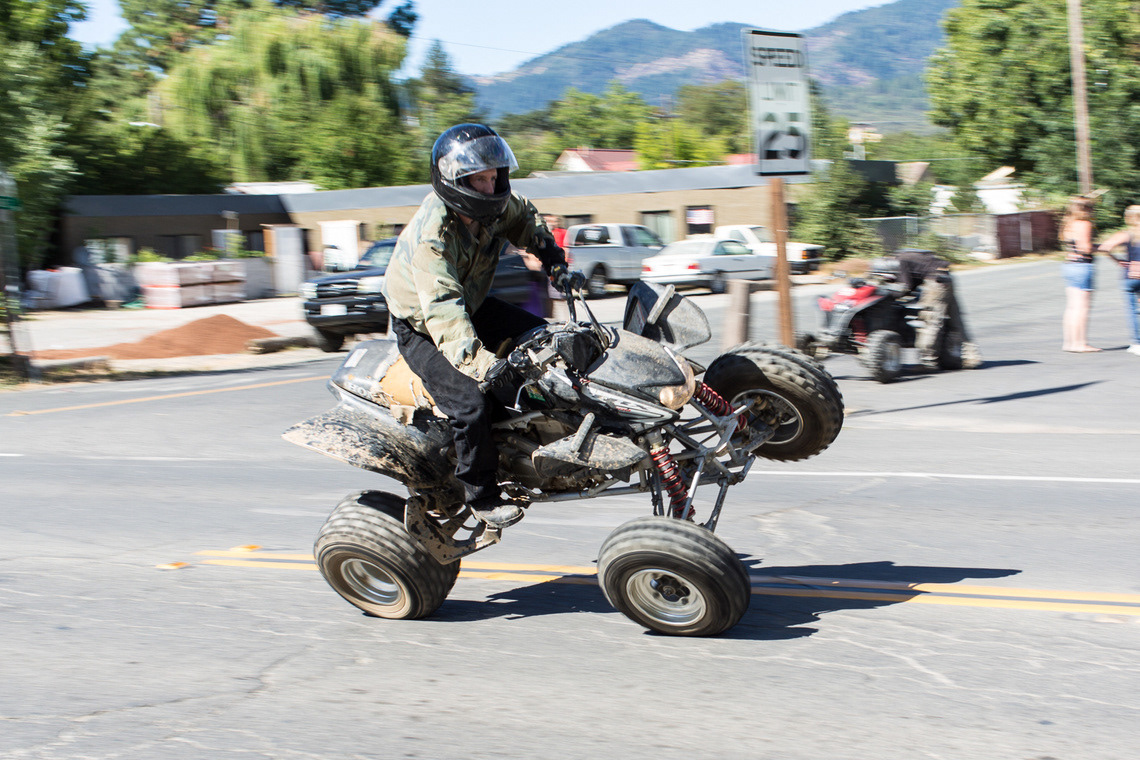 John is a textile artist who trained in traditional methods in Japan many years ago, he's a fluent Japanese speaker, and he's been using various dyeing techniques to create clothes that he also designs—many of them based on traditional Japanese fashions. He wrote a book about creating Japanese clothes as well. He sells his work and teaches classes in his studio and on the road.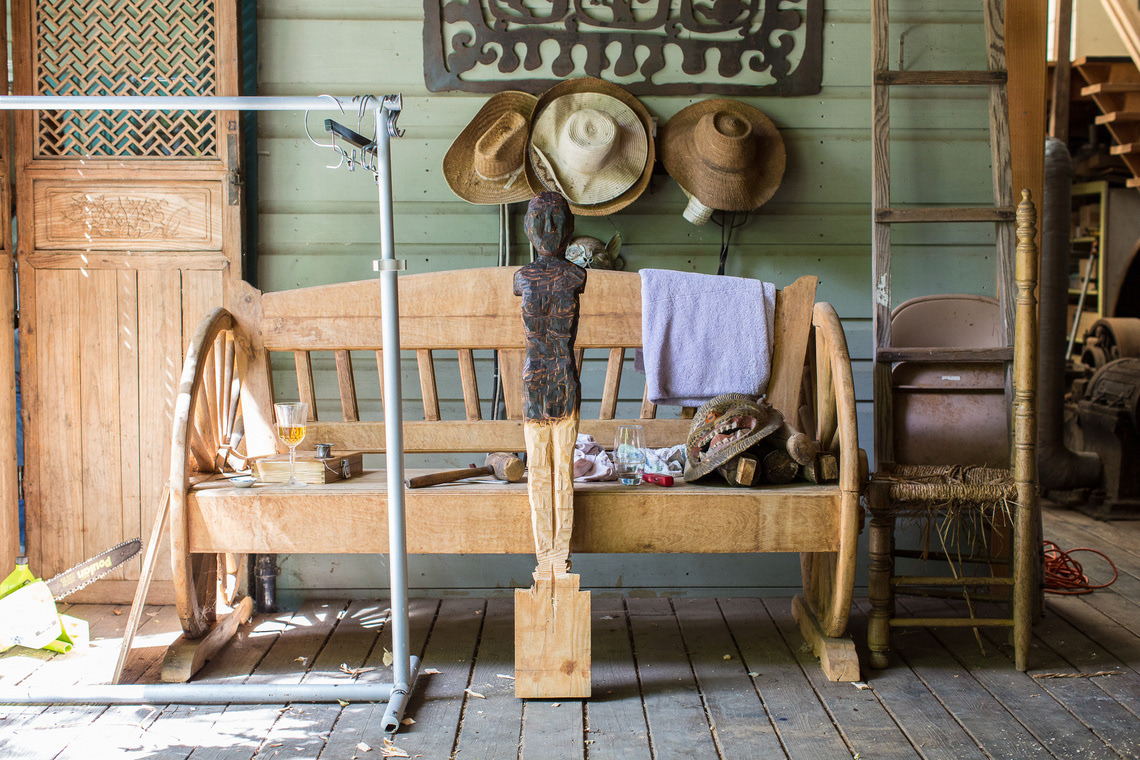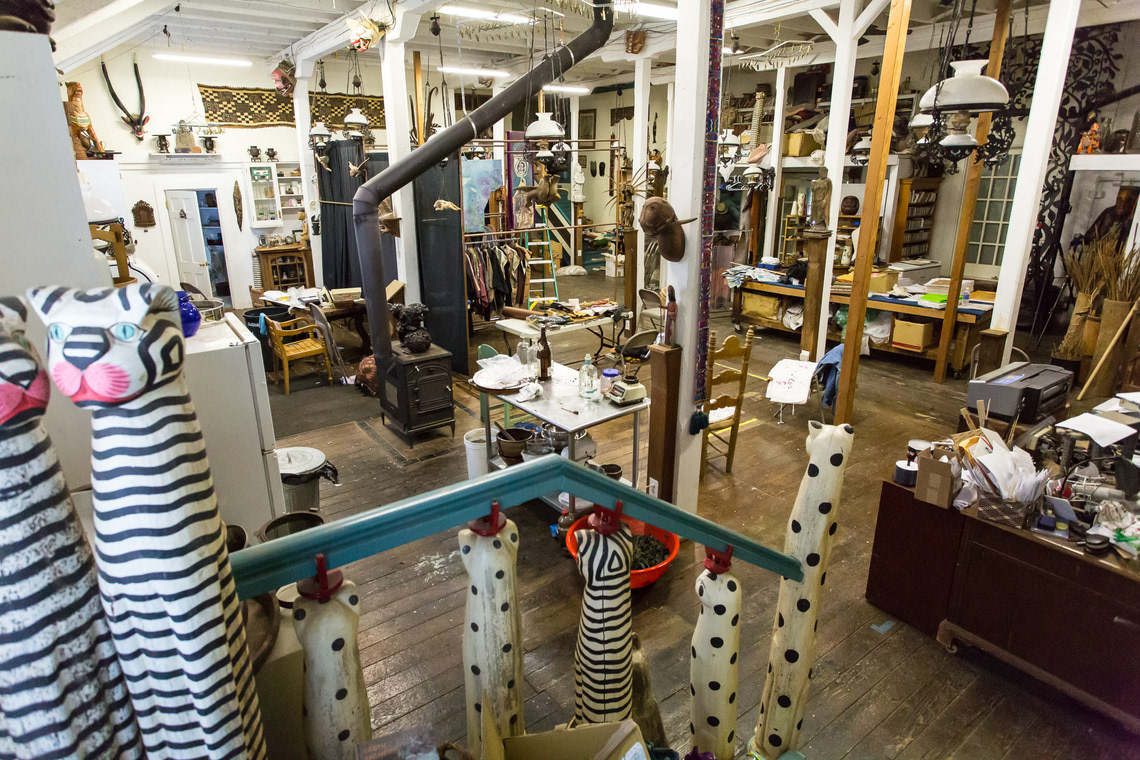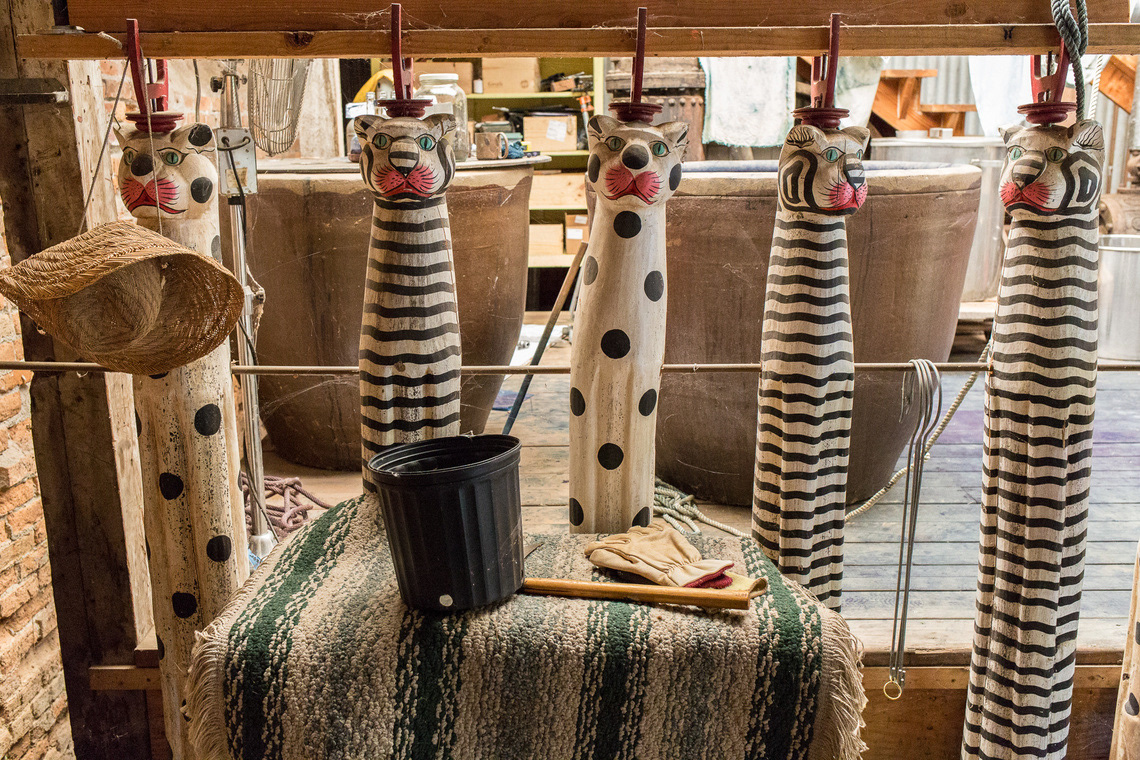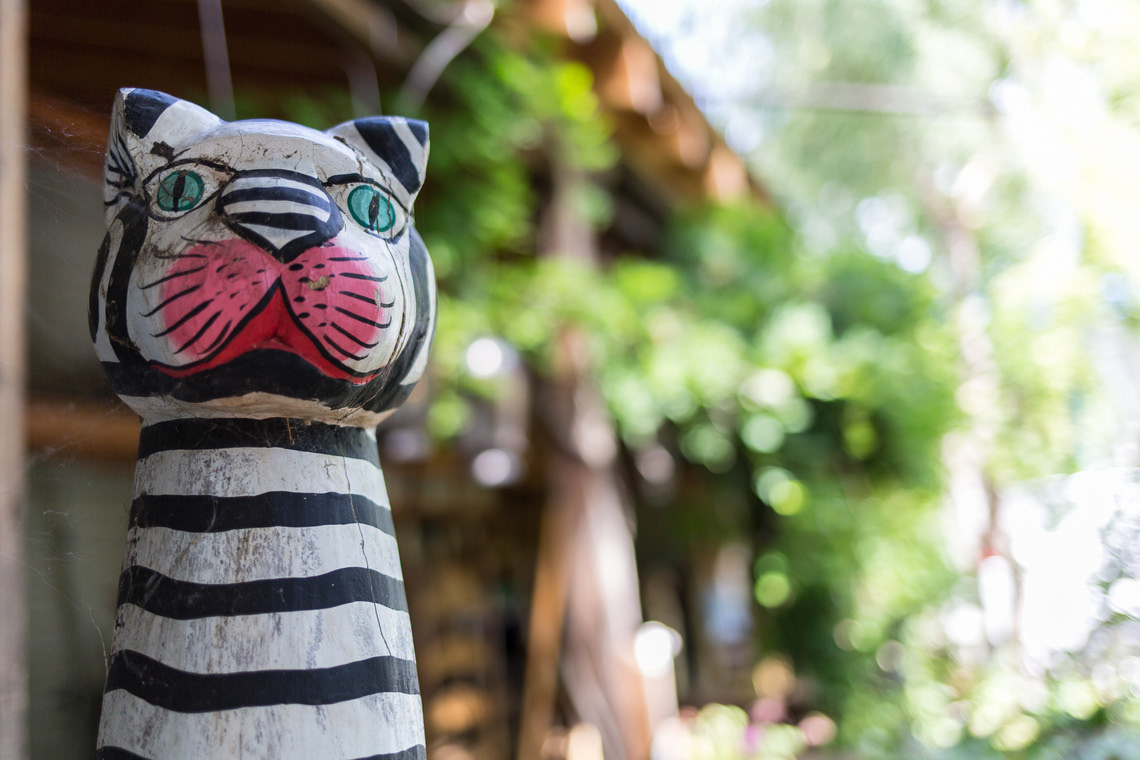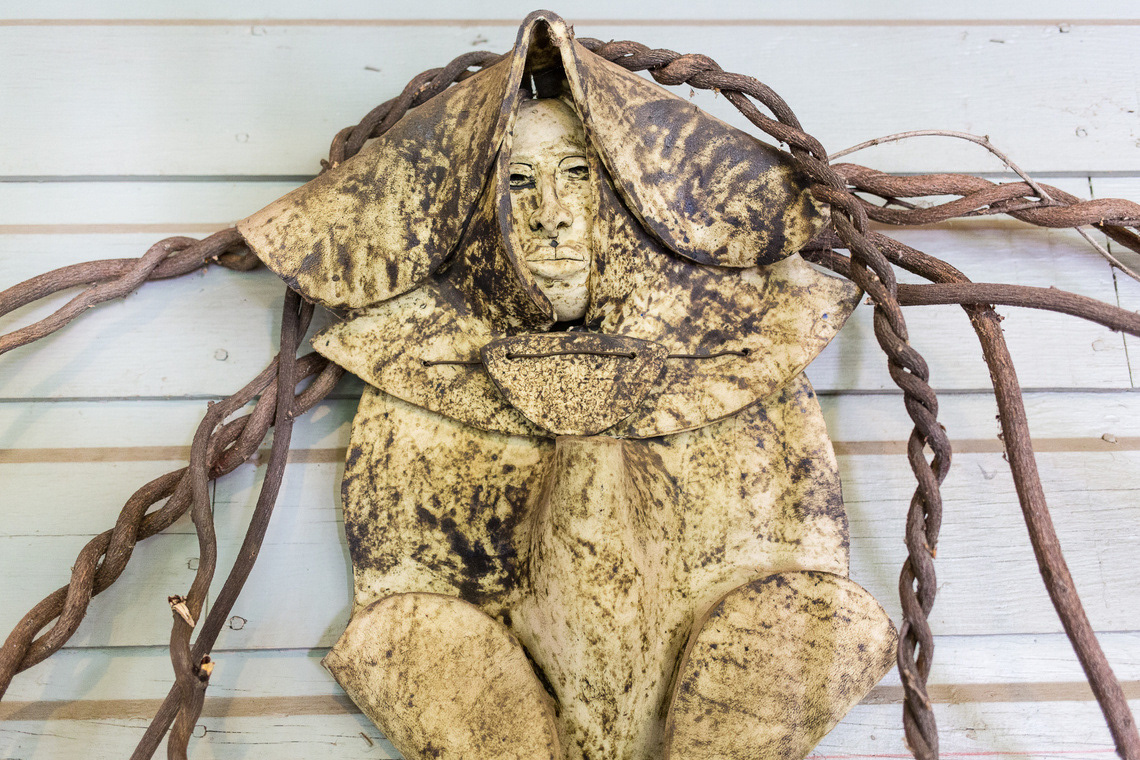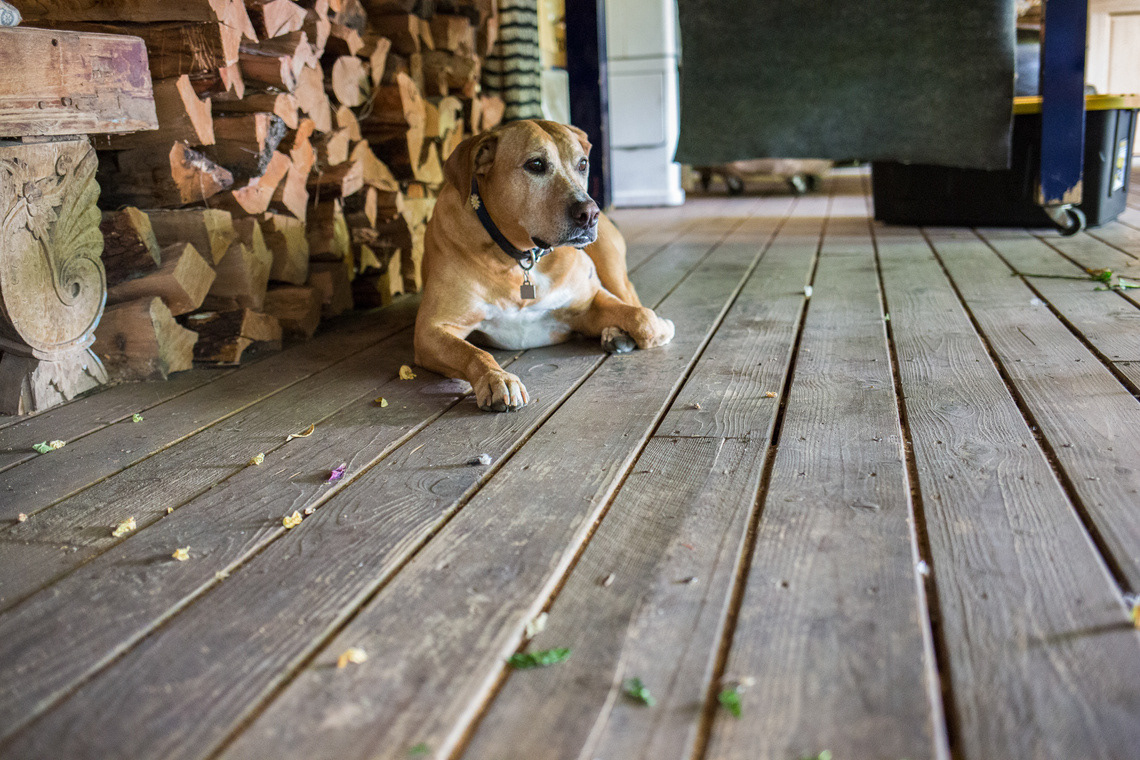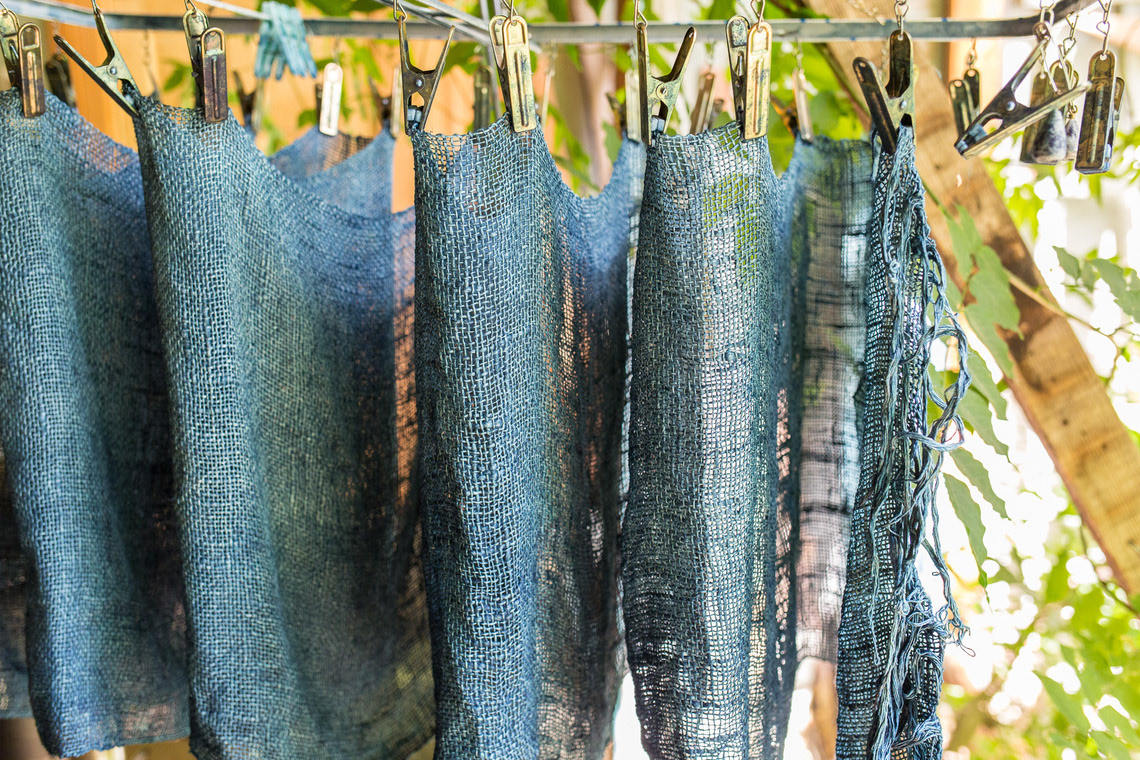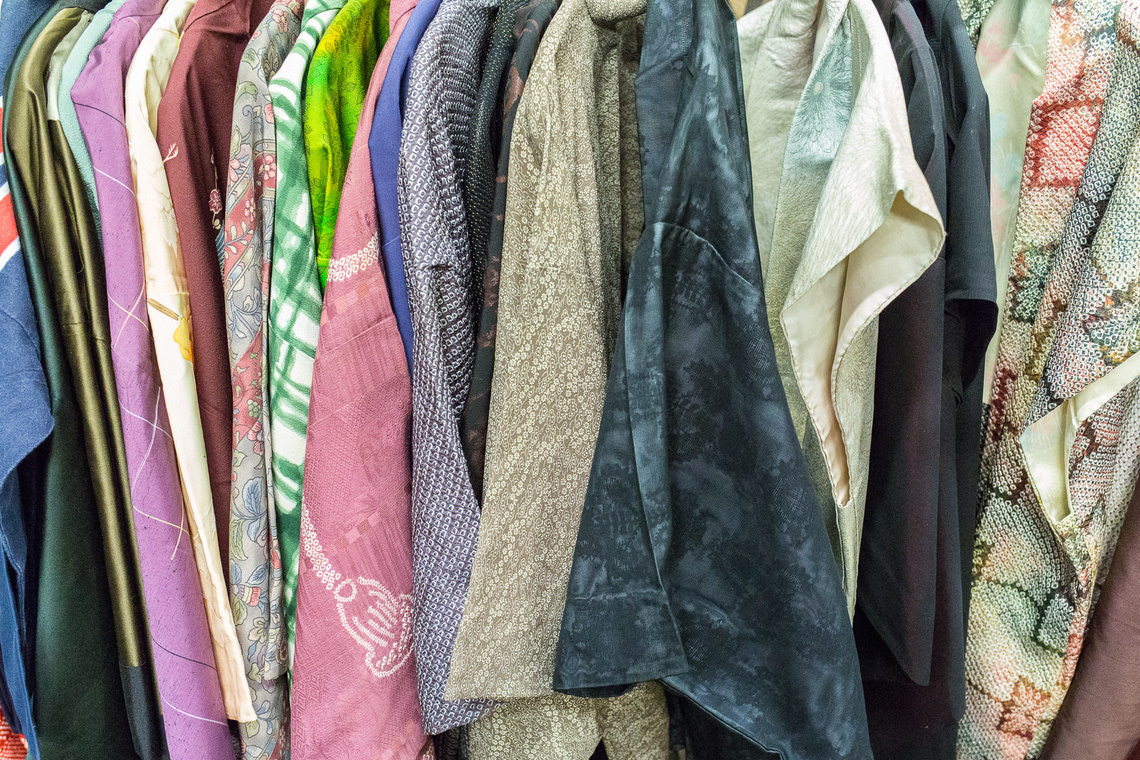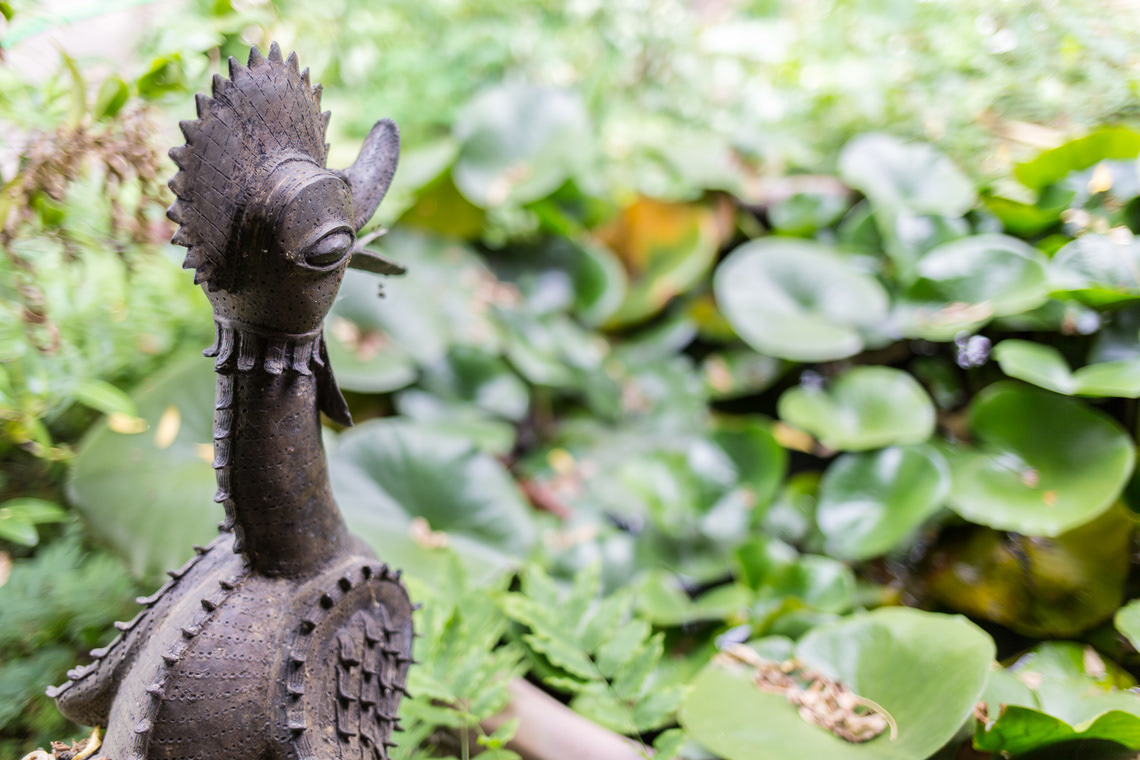 We spent most of the day Saturday helping John prepare fresh indigo leaves for a dyeing project he wanted to do. The indigo grows in his backyard and after plucking several baskets full, we stripped off the leaves and then chopped them into small pieces. John took those and then soaked them in water to extract the pigment from the leaves. After an hour or so of soaking, he separated as best he could the leaves from the water and then started soaking several dozen pre-made silk scarves.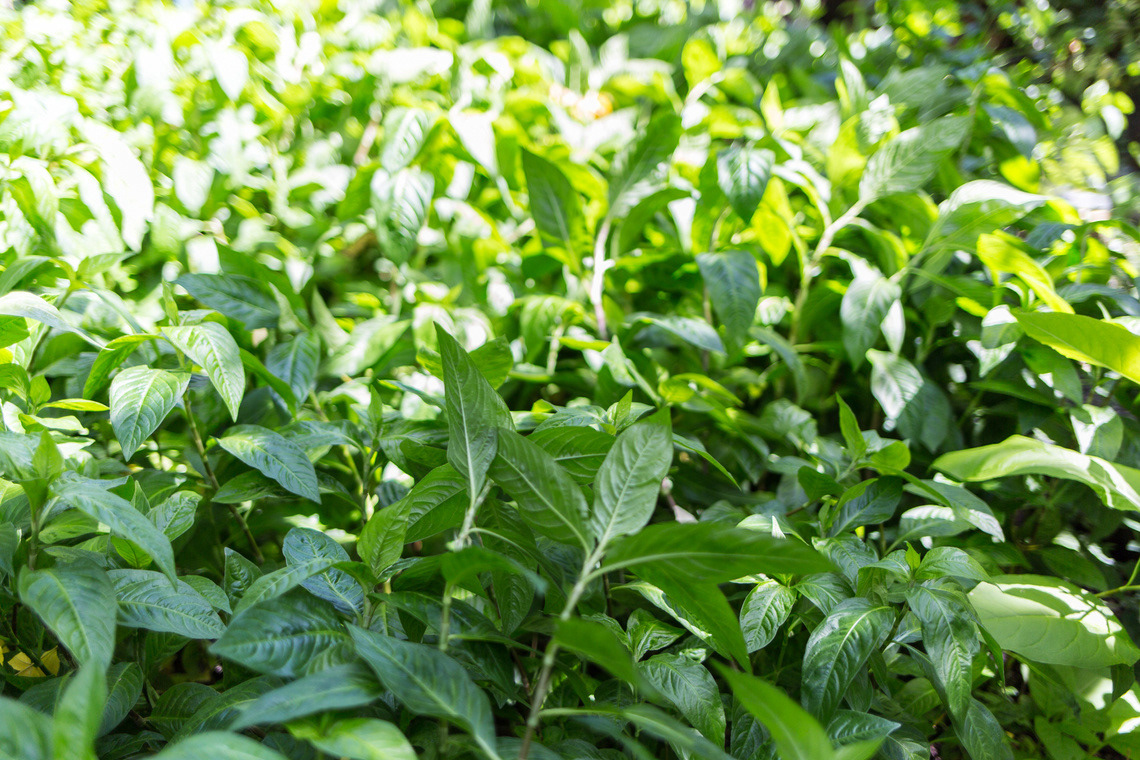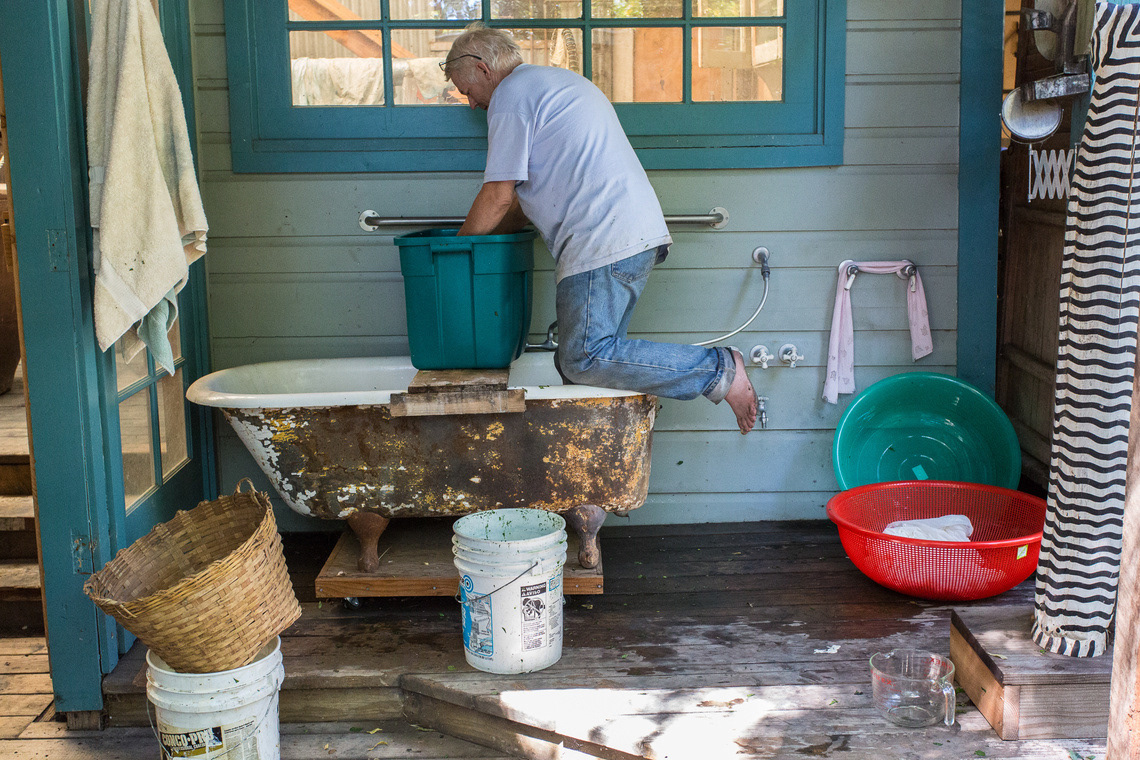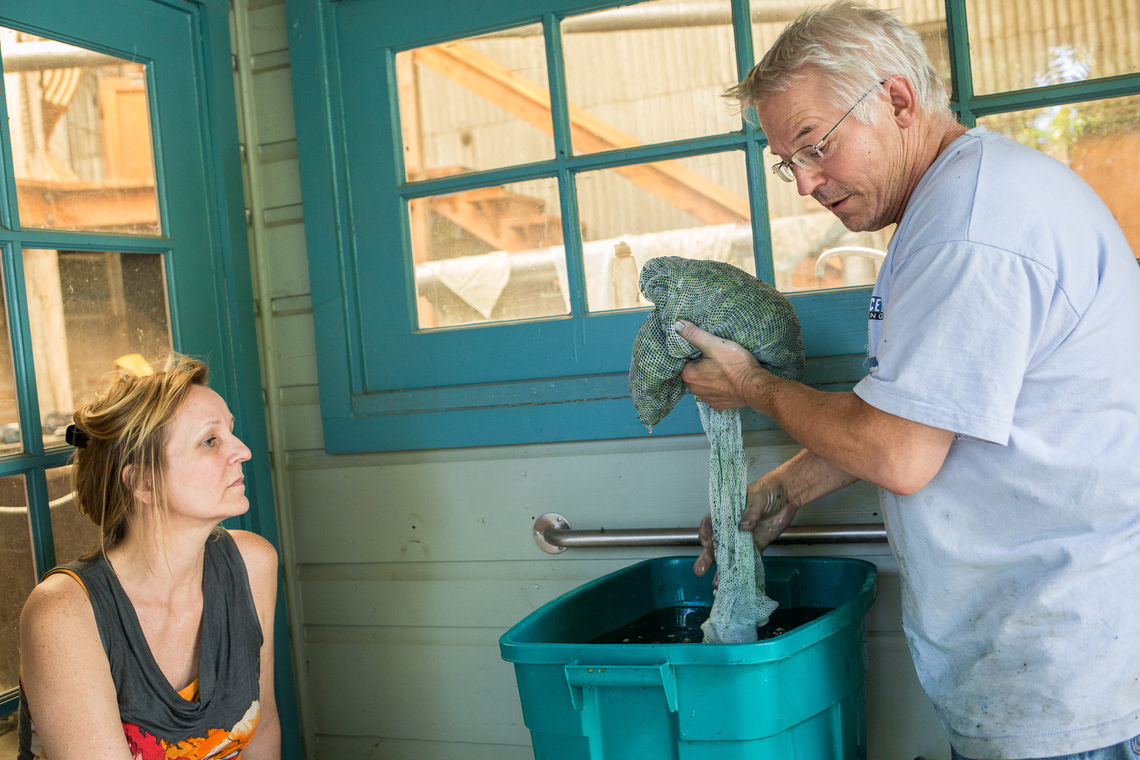 The scarves were soaked for a time in the indigo water while John worked the scarves around to evenly distribute the pigment. I believe he also added calcium hydroxide at one point. The scarves were then all hung up to dry and in a very short time turned from pale green to the beautiful blue you see in the last several photos below. The final step (not shown here) was to rinse off the remaining indigo leaf bits.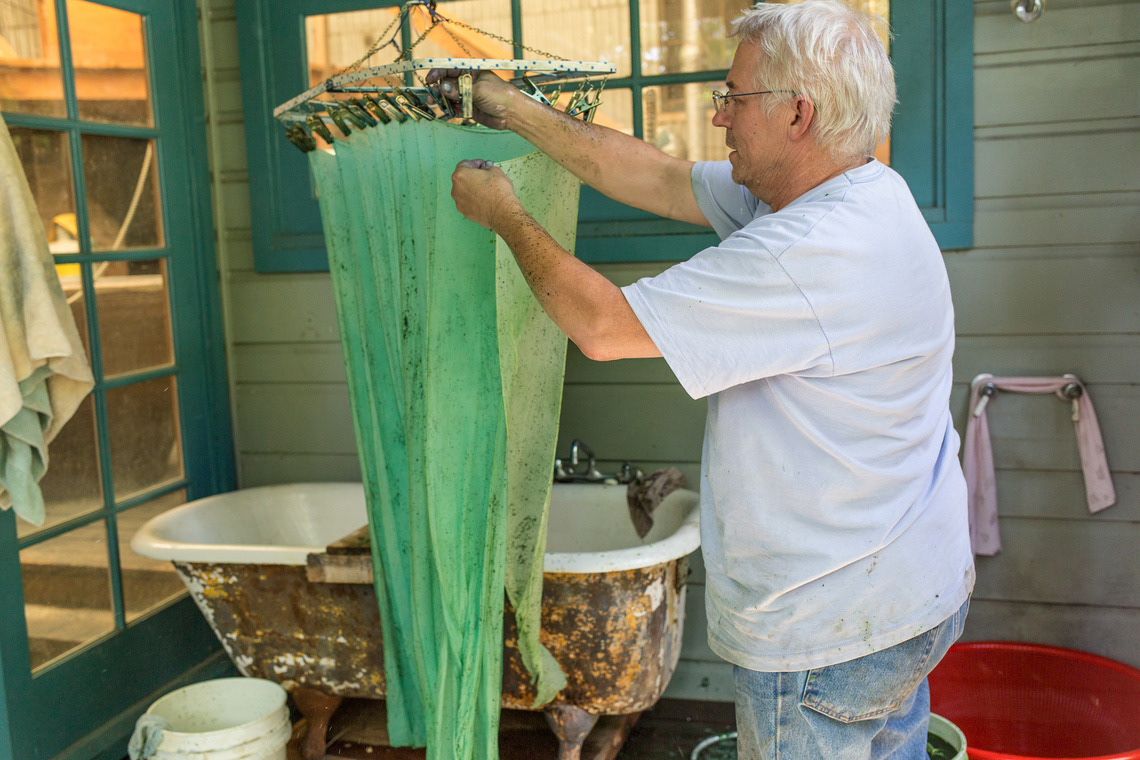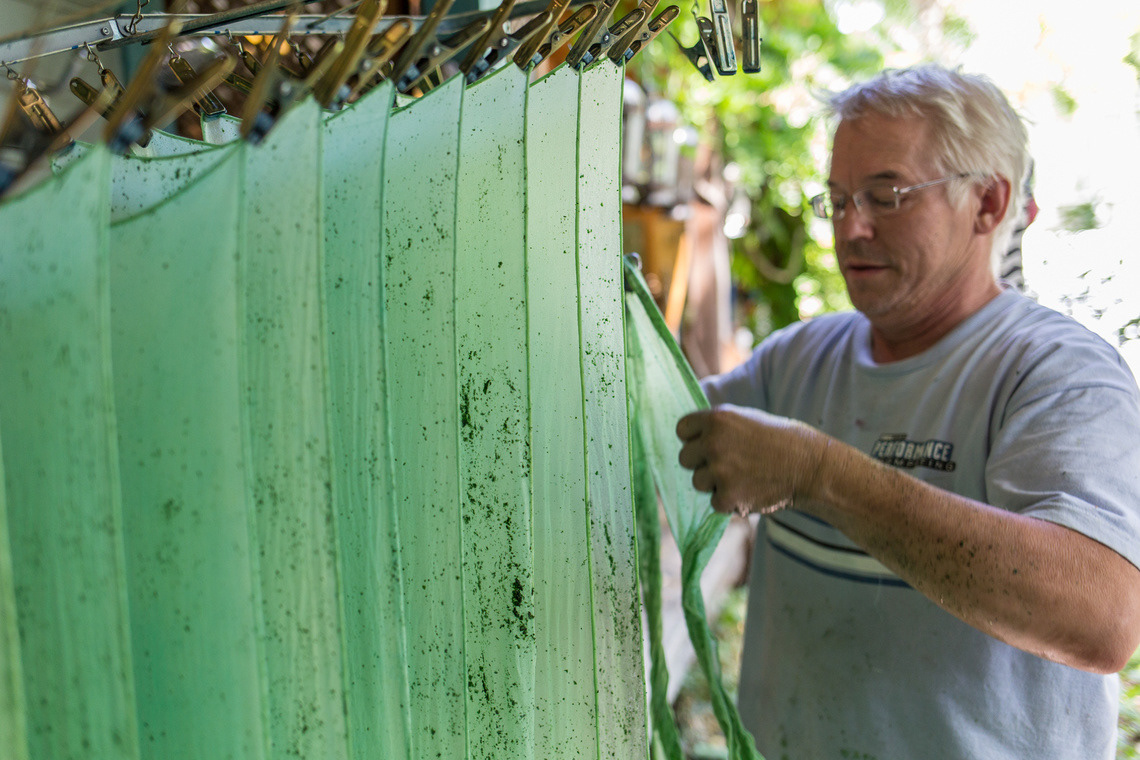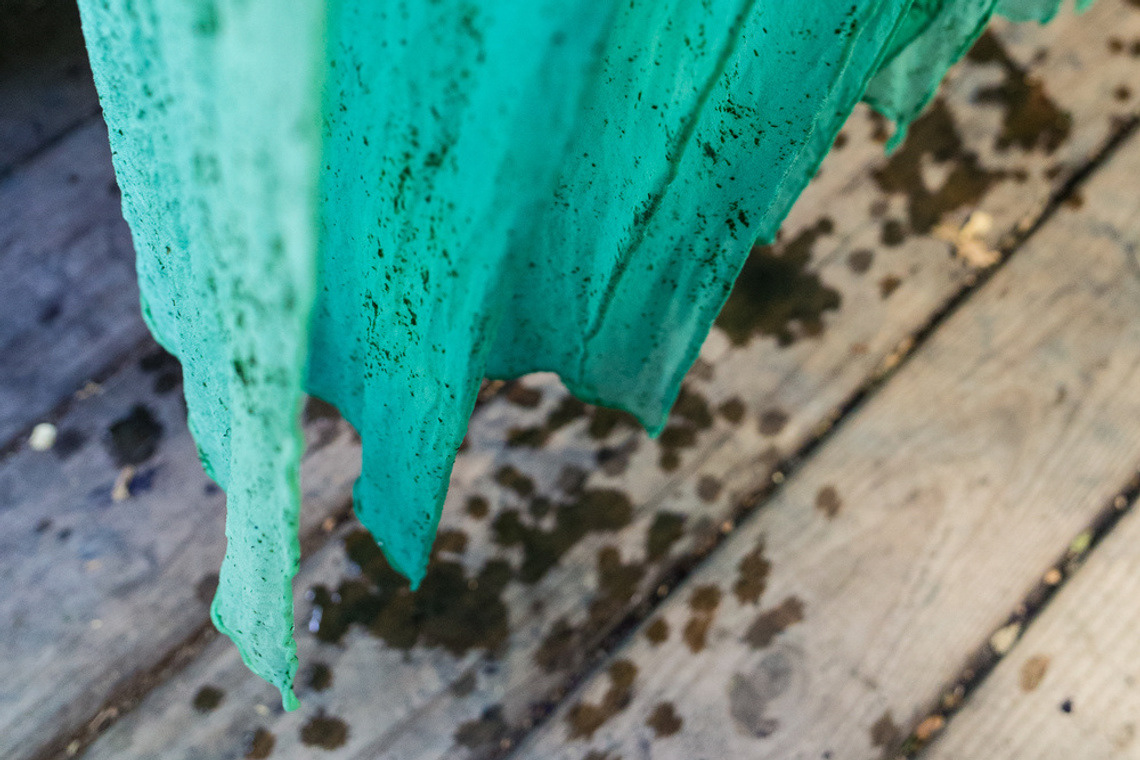 On Saturday night we made ourselves dinner using our fresh produce and ingredients purchased from Keith's Market, drank wine, and listened to the crickets and the live music coming from a nearby house party - Country Swing and very good.