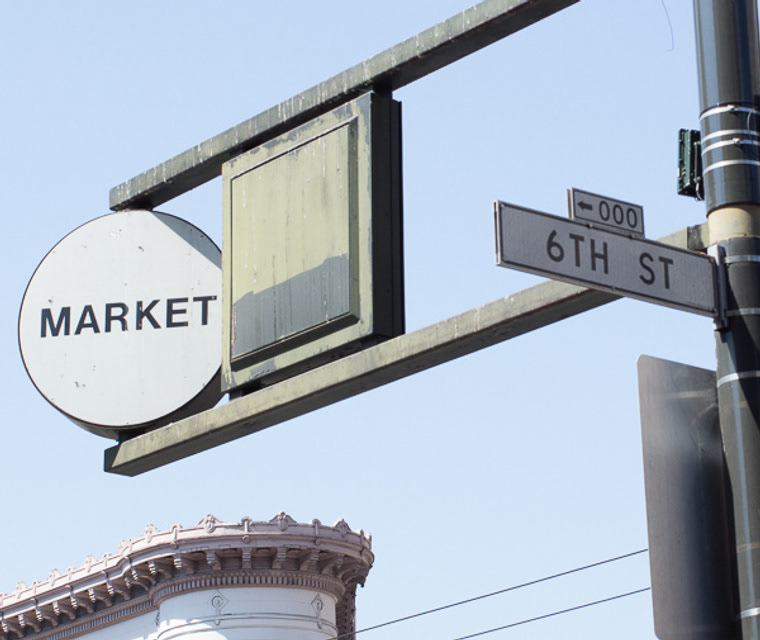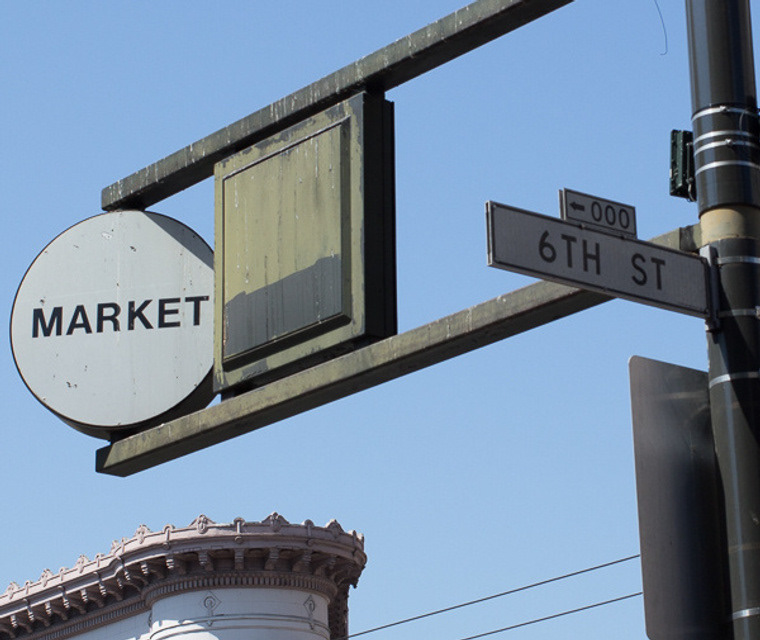 These are portraits of people who I encountered during the time that I worked in San Francisco's Mid-Market St neighborhood. 
Here are John and Moricia. John asked me if I would take their picture and I said yes, of course. He was a sweet guy and very happy. She was silent and passive. He didn't ask for a copy of the photo but just thanked me and they then disappeared down 6th street. I only got three hastily composed shots. This is the one that I like.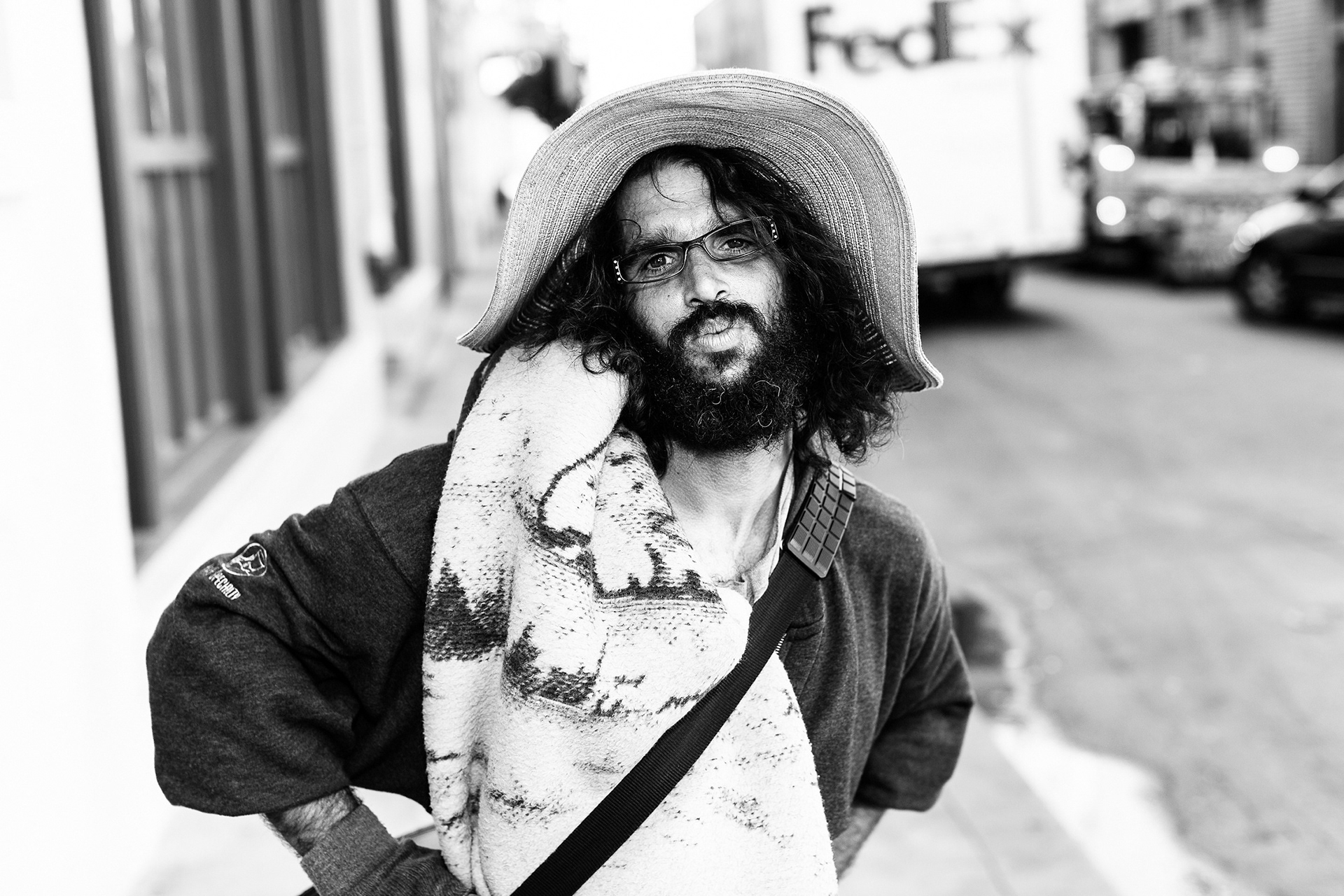 James emerged from between two parked cars in the alley behind 1019 Market St. waving his hat around and offering it us so that the young woman who I was taking a portrait of could wear it. I declined that offer on her behalf but asked him over so that I could take his portrait. He came right over and slipped the hat on and we took a couple of shots. I showed him this photo and he said "That's sexy" and then noticed the FedEx truck in the background. He told us that he used to work in a FedEx sorting facility that was near his mother's house. He really liked working there he said and he really wanted a copy of this photo. He asked if I'd email the photo to him so that he could send it to his mother. I did.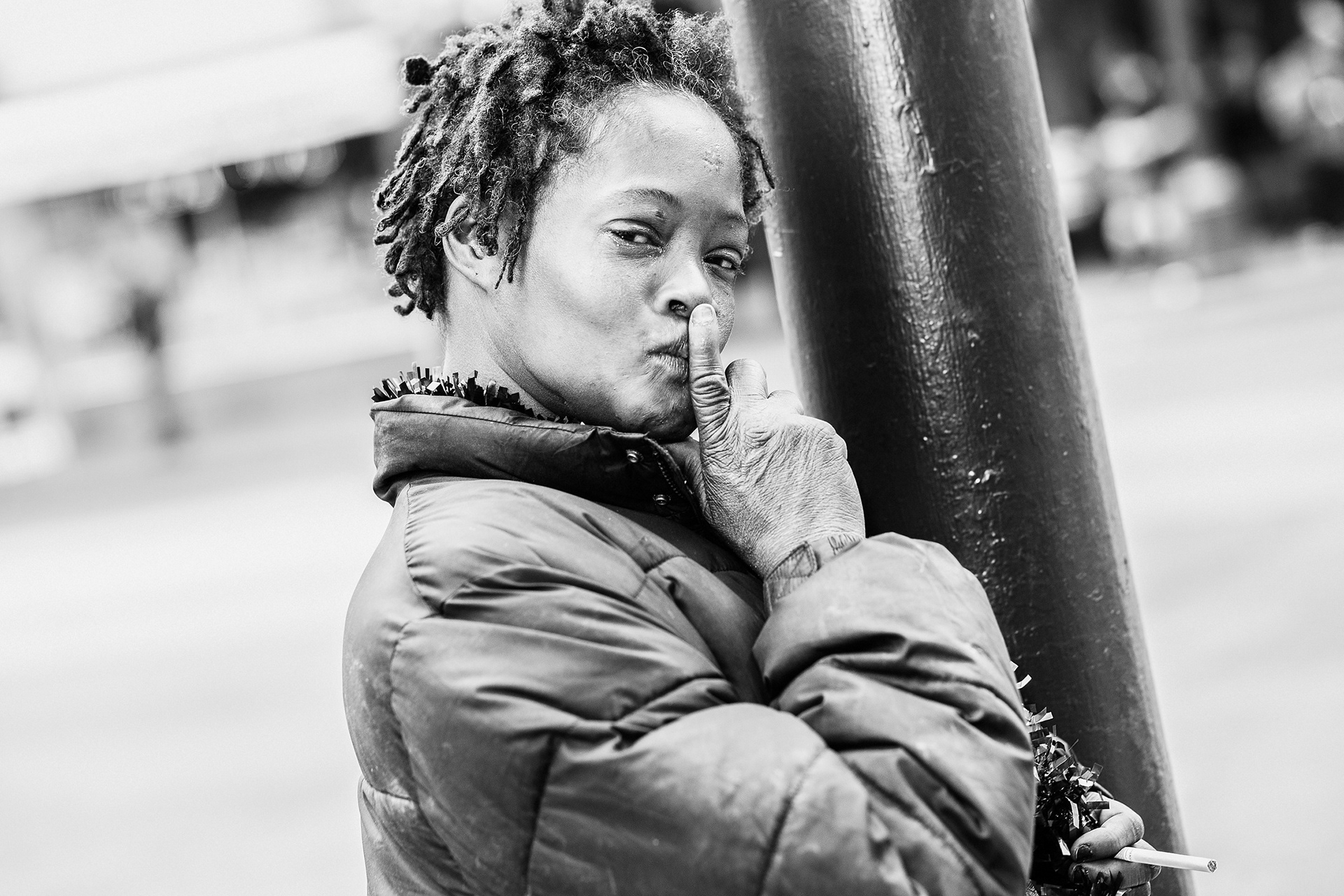 I met Sassy while taking portraits in the alley behind Zendesk. I took about 8 shots of her but this is only one that came out. She was a bit manic and wouldn't hold still long enough for me to get good shots. We also learned that she's on parole for beating up some other woman while she was drunk. I didn't catch what offense set her off.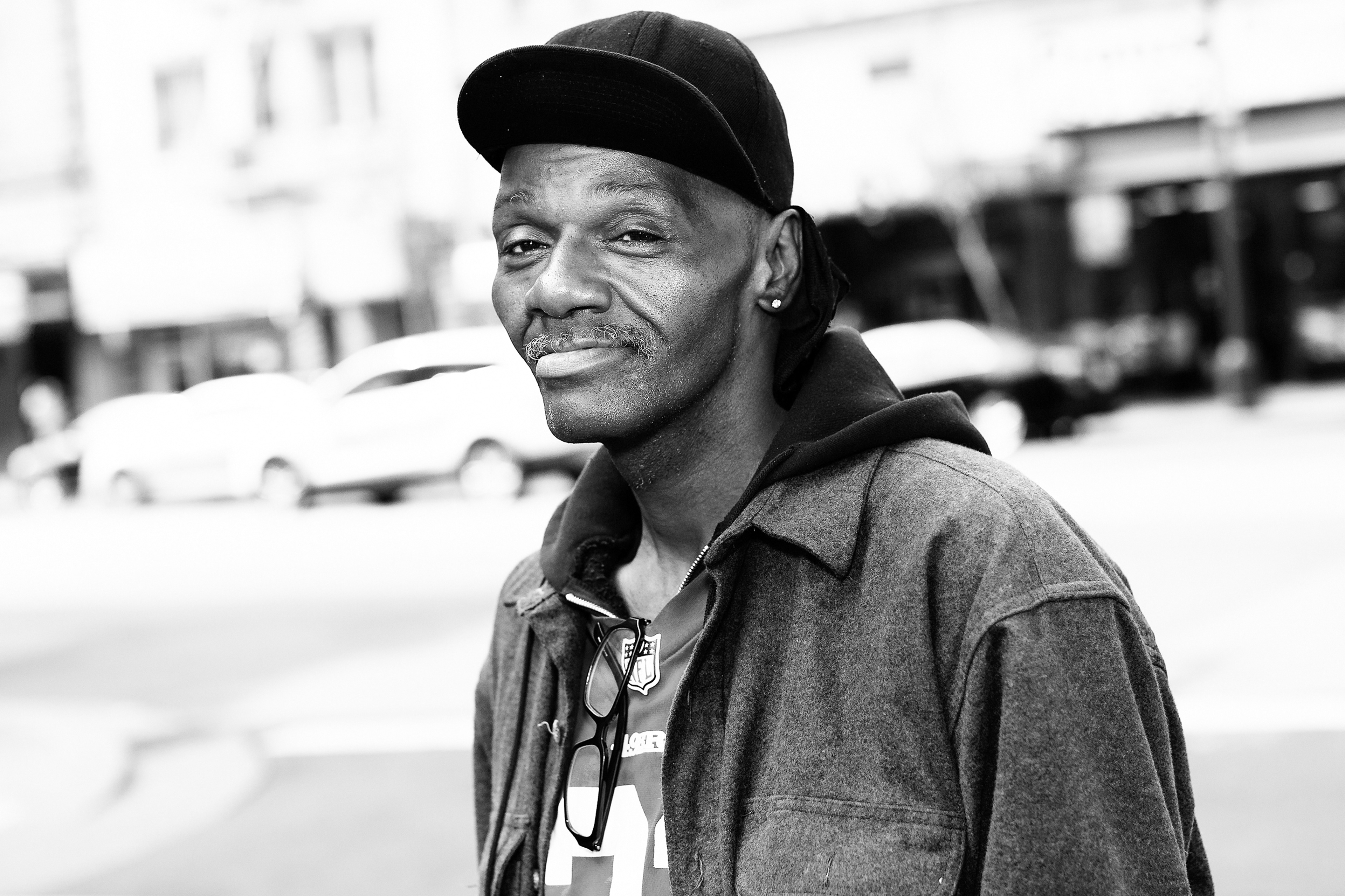 People often yell at me to take their photos while I'm out on the street taking portraits, but Ron was the first one to take me up on the invite when I said yes. He said he wanted to send a photo of himself to his sister in Florida who hadn't seen him in 22 years. He gave me his address and I sent him prints about a week later.

Muhammad came up to me while I was taking a portrait of a lovely young woman on Market St. and put his arm on her shoulder and kept asking me to take his photo with her. She didn't like it unsurprisingly and I managed to break him away from her and took a few shots of him alone. It wasn't a great interaction, and I wish I had a better story to tell about him, but I don't. I saw him around the neighborhood often.